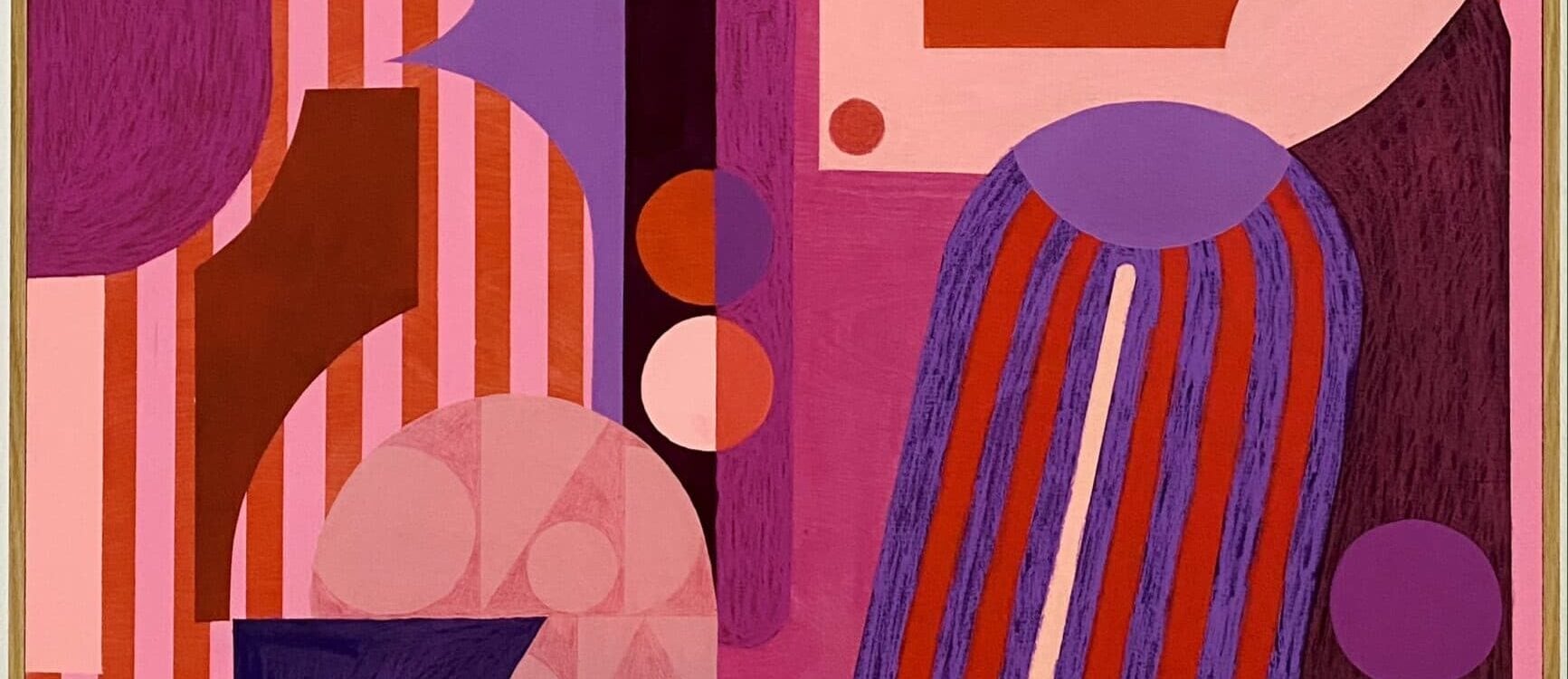 Works by Artist
Available Works
CV
See available works on our gallery shop
KRISTA ROSENKILDE
B. 1982, based in Copenhagen, Denmark
Education
2003 – 2009
MFA. Royal Academy Of Fine Arts, Copenhagen
Selected Commission Work & Collabs
2019
lino print design for the Ant Chair by Arne Jacobsen. Collab with Fritz Hansen Furniture 2016
Lithographic workshop at Edition Copenhagen.
2014
'Chaos And Order'. Large scale commission work for Vestre Landsret (The Western Court of Denmark).
2013
Commission work. Center For Døve. Rødovre.
2011
In situ commission work for Horton (law firm). Tuborghavnen. Copenhagen.
2011
Residency San Cataldo. Italy.
Selected Exhibitions Solo
2020
DIVA. Soloshow. Gallery Christoffer Egelund. Copenhagen
2019
Body of Work. Soloshow with guests; Meyerlavigne. Format Artspace, Copenhagen
2014
Shaped. Soloshow with guests; Nils Erik Gjerdevik and Charles Hinman, Gallery Tom Christoffersen, Copenhagen
2012
Irrational Thoughts. Vendsyssel Art Museum.
2011
Urban Tribe. Politikens Hus. Copenhagen
2010
Not So Square. Gallery Tom Christoffersen. Copenhagen
Group
2020
Xmas 20. Anual christmas show at Christoffer Egelund Gallery, Copenhagen.
One Size Fits All. Format Artspace. Copenhagen
Interdimensionale II. Gammelgaard Art and Culture Center. Herlev.
Summertime. Anual summerexhibition at Christoffer Egelund Gallery, Copenhagen
2019
Entré. Exhibition with Astrid Marie Christiansen, Eva Louise Buus at Kunsthal Nord. Aalborg
2016
50x50x50. Kastrupgaardsamlingen. Kastrup
2013
Heerup i Midten. Heerup Museum. Rødovre
Sculpture By The Sea. Aarhus
Visuel Haiku. Vestjyllands Kunstpavillion. (Western Jutland Art Pavillion).
2012
Light vs Heavy. Exhibition with Eva Louise Buus. Traneudstillingen. Gentofte
2011
Psych Out. Holstebro Kunstmuseum. Holstebro
New Works. Gallery Tom Christoffersen. Copenhagen. Visions of Abstraction. Charlotte Fogh Contemporary. Aarhus
2009
Exit. Graduation show from the Royal Academy of Fine Arts. Gammel Strand. Copenhagen
Collections & Other
2012
Bought by Politikens Hus House Collection.
2011
Nominated for Carnegie Art Award
2010
Bought by Politikens Hus House Collection.
2009
Bought by Københavns Billedkunstudvalg. Bought by The Danish Art Foundation.
2005
Co-founder of the artist run exhibition space Foerstetilvenstre.
"I aim to extend the field of painting. To do this, I use a wide range of materials and medias in my work; Gouache, painting, large sculptures, ceramic sculptures, lino prints, lithographic prints, digitally printed textiles and woven wall hangings. My idea is to create a large coherent painting consisting of many small parts.
I juxtapose different expressions and the result is a colourful scenography in the room. I try to link the works to each other and their surroundings and create a dialogue between artwork and architecture. The work becomes the interior of the room like in a living room. Some of the works mimic the popular appeal of design objects, but are deprived of an actual function. The aesthetics and play of shapes, colours, surfaces, the balance between the organic, handmade feel and the more controlled industrial expression trumps a real relation to the practicality. It becomes a play with the boundary and the underlying hierarchy between artwork and design object. I use colours on the walls too, which ignites the shapes, the ornament and the colours in the objects.
It creates a dynamic and a kind of resilient effect between the works; an intangible, swinging, colourful movement back and forth manifests itself – as a huge three-dimensional painting that unfolds in room. The work communicates an intuitive sensory language that seductively encourages experiencing and sensing beyond the mental physical dimensions in which we are used to committing ourselves. It is the idea that the works speak first and foremost to the senses rather than the intellect, which indicates that art does not necessarily have to be analyzed and have an intellectual meaning, but can also exist alone to be experienced. The intellectual pleasure of 'getting it', is thereby replaced by a physical and sensual presence, that I find much more important."
Krista Rosenkilde