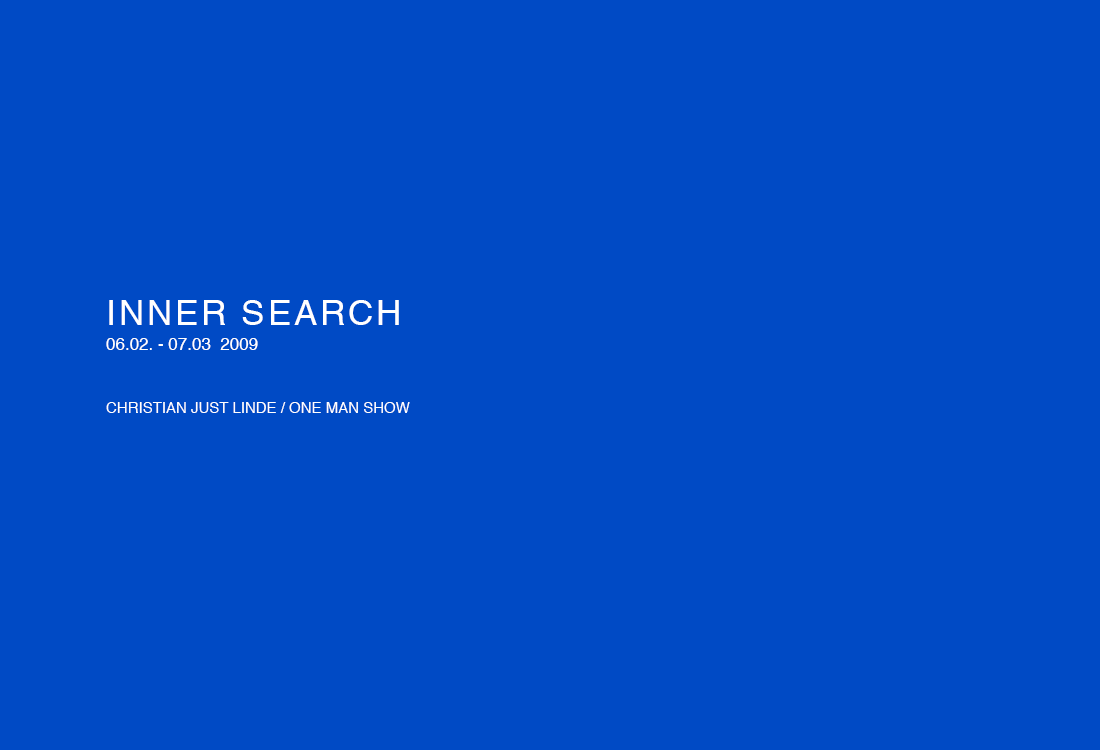 Inner Search / Christian Just Linde
ENGLISH
Gallery Christoffer Egelund is delighted to present Christian Just Linde's solo exhibition Inner Search. Christian Just Linde (b. 1972) graduated from Florence Academy of Art in 1995, and since then he has worked intensively with sculpture, painting and drawing.
This exhibition presents more than 140 new drawings, which both explore and challenge the human mind. The good sides as well as the evil. Together the pieces manifest themselves as a gigantic organic form. This form, in itself a work of art, spreads over several walls in the gallery and thus cannot be perceived in its totality. The observer has to look deep into the depths of the individual works and into himself as well. The drawings have multiple levels of meaning, and the wealth of detail is both impressive and alluring, and it is from here that new dimensions and stories about emotions, dreams and demons constantly unfold.
Gallery Christoffer Egelund cordially invites you to a private view of Christian Just Linde's solo exhibition, Inner Search, Friday 6 February, 4pm – 8pm. The exhibition is subsequently open from 7 February – 7 March. Opening hours: Monday to Friday 11am – 6pm, Saturday 11am – 3pm. For further information about the exhibition and press photos, please contact Rasmus Lindquist on telephone: +45 26 82 02 28 or rasmus@egelund.dk.
Kind regards,
Gallery Christoffer Egelund
DANSK
Galleri Christoffer Egelund præsenterer med stor glæde Christian Just Linde's separatudstilling, Inner Search. Christian Just Linde (f. 1972) blev færdiguddannet fra Florence Academy of Art i 1995 og har siden arbejdet intensivt med både skulptur, maleri og tegning.
På nærværende udstilling har kunstneren søgt dybt ind i eget indre, hvorfra der nærmest meditativt er fremsprunget historier om det menneskelige sinds mange lag. Med udgangspunkt i sig selv, udforsker han således både de gode og de onde sider. Resultatet er mere end 140 nye tegninger, der tilsammen manifesterer sig i en enorm organisk form. Denne form, der i sig selv fremstår som ét værk, breder sig over adskillige af galleriets vægge og er derfor ikke mulig at percipere i sin helhed. Beskueren fordres derfor til at søge dybt ind i de enkelte værker såvel som i sig selv. Niveauerne er mange og detaljerigdommen er både imponerende og betagende og det er herfra, at nye dimensioner og historier om følelser, drømme og dæmoner konstant lader sig åbenbare.
Galleri Christoffer Egelund inviterer til fernisering på Christian Just Linde's separatudstilling, Inner Search, fredag den 6. februar, kl. 16-19. Udstillingen vises efterfølgende i perioden 7. februar – 7. marts. Åbningstider: mandag-fredag kl. 11-18, lørdag kl. 11-15. For yderligere informationer om udstillingen samt pressefotos, kontakt venligst Rasmus Lindquist på tlf. 26820228 ellers rasmus@egelund.dk.
Venlig hilsen,
Galleri Christoffer Egelund