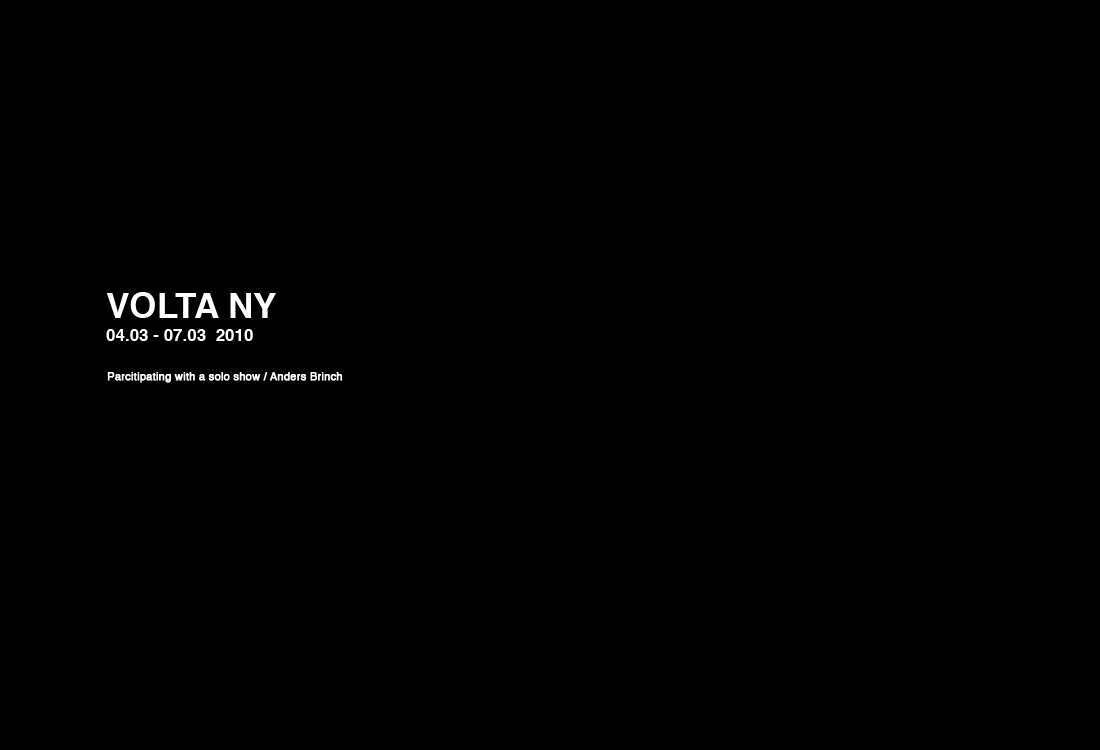 It is with great pleasure that we announce our participation in VOLTA NY, featuring a special solo presentation, Fruits of Babylon, by Anders Brinch.
With this solo presentation of the emerging Danish artist Anders Brinch, Galleri Christoffer Egelund wants to set the stage for an interesting investigation of history and memory. Anders Brinch will create an impressive total installation using a great variety of materials such as wood, plaster, plants, textiles, clothing, cardboard, light, paint, etc. Whether he works on canvas or on a three-dimensional installation, we should not see these as confined genres in a classical way, but rather as accumulations or mixtures wherein new combinations, expressions and shapes are born. The installation will be created as a combination of works made in advance, and works and solutions created on site. His choice of topics is derived from personal experience, cartoons, popular science magazines, old tattoo magazines, web surfing and toys. All these elements are addressed carefully and run through his subjective machine, or as Anders Brinch puts it himself: "I am a conductor who decomposes pictures; I tear them, rip them apart and assemble them again, precisely and wrongly as I remember them." It is as if this universe, run through the subjective wringer, keeps the work vibrating between a horrible nightmare and a beautiful dream, a subtle boundary between a seasick, death wishing semi-psychosis and a balanced, harmonious beauty.
Anders Brinch (born 1971 in Denmark) graduated from the Royal Danish Academy of Fine Arts (2001-2007). He has exhibited widely both nationally and internationally and participated in, for instance, the 10th International Istanbul Biennial in Turkey, Casino Metropolitano in Mexico and Kunstverein Schloss Plön in Germany. He is represented at ARKEN Museum of Contemporary Art, Randers Museum of Art, Skive Kunstmuseum, KUNSTEN Museum of Modern Art and other museums.
VOLTA SHOW NY | BOOTH G5 | SOLO SHOW BY ANDERS BRINCH
FRUITS OF BABYLON | March 4-7 2010
VOLTA NY is located at 7W 34th Street, betw. 5th Ave. and 6th Ave. directly across from Manhattan's classic icon, The Empire State Building. More about Volta NY visit www.voltashow.com
More information about Anders Brinch and press materials, please contact the gallery by email info@egelund.dk or call us +45 339 392 00.
We are looking forward to welcoming you at the fair!
Best regards, Christoffer Egelund