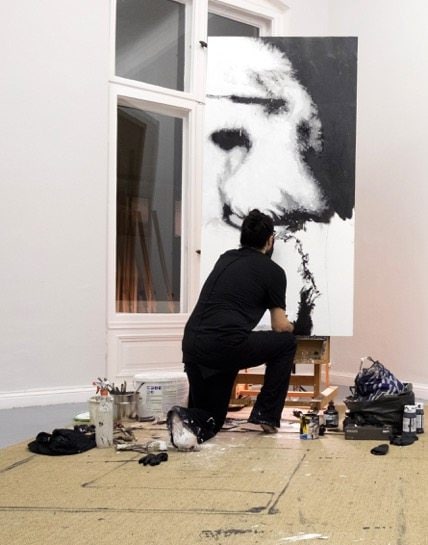 "Action painting" by the Spanish artist Emilio Fornieles
Gallery Christoffer Egelund is pleased to announce "action painting" by the Spanish artist Emilio Fornieles (born 1975). 
For the first time in Denmark, the artist will perform a large portrait painting while the audience is allowed to watch and follow the painting process. 
He is known for his portraits with acrylic and dust tones on wood. 
His themes are focused on Social Issues, where humanity and psychological portrait are the main objective of his works.
Emilo Fornieles has already received a number of national and international awards for his paintings. 
He has also participated in international art shows, such as ArtMadrid, ARCO, Berliner Liste and ART COLOGNE and others. 
In addition, the artist's works, represented in several museums,  institutions and private collections in Spain, Italy, Portugal, Germany and the Czech Republic, etc.


Gallery Christoffer Egelund invites you to this special experience in connection with Bredgade Open on Friday, August 18th, at the time of. 
17: 00-18: 00th 
The gallery stays open for the day and closes at. 
20:00


For more information and press photos, please contact the gallery at: info@christofferegelund.dk or call +45 33 93 92 00.