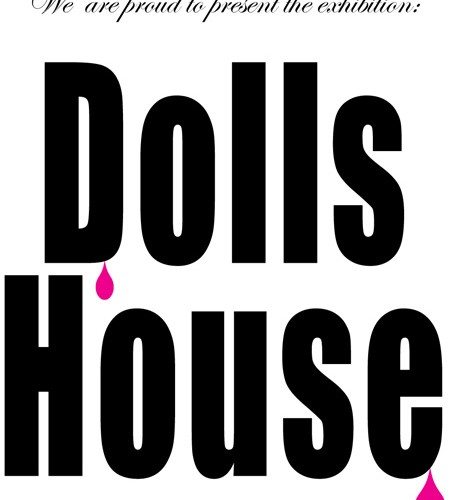 We are very proud to start up with this awesome show Dolls House after the summer holidays – don't miss it..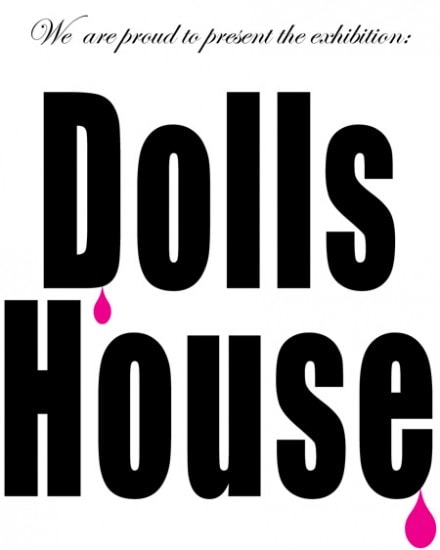 Galleri Christoffer Egelund is proud to present DOLLS HOUSE, a group exhibition showing new works of 11 prominent Danish artists. The invited artists are all women and include the following prominent names: Kathrine Ærtebjerg, Julie Nord, Kirstine Roepstorff, Lise Blomberg Andersen, Astrid Kruse Jensen, Lilibeth Cuenca Rasmussen, Sophia Kalkau, Elisabeth Toubro, Katya Sander, Marianne Grønnow and Dorte Jelstrup. In this exhibition the gallery wants to mark the high artistic quality among Danish female artists, and point out that despite the high standard the female sex remains underrepresented in national museum collections.
The shows title DOLLS HOUSE seems to refer to the innocent adolescence of a little girl. Dolls House is also slang for brothel, and in that sense points critically towards the female body as a commodity. In addition, the title refers to the Norwegian playwright Henrik Ibsen's play "A Dolls House" (1879), where Nora makes the commencing move in the struggle for sexual equality. In the show the viewer is invited into an universe where different media shows themes such as gender roles, femininity and fairytales.
In the exhibition we witness a magical dream world in Julie Nord's (b. 1970) detailed drawings. She is known for her ornamental works depicting graceful dolls, as she mixes the fantastic with the reminiscent of life as being fragile. Painter Kathrine Ærtebjerg (b. 1969) also portrays a feminine and ambiguous universe, but often employs a stronger sexual undertone to the work. Unlike Nord and Ærtebjerg the works of Lise Blomberg Andersen (b. 1971) contain more realism, but not less fairytale.
Her contribution to the show consists of new paintings depicting children. Also Astrid Kruse Jensen's (b. 1975) work deals with the notion of adventure. Using the technique of long exposure her photographs presents a surreal and supernatural universe. Besides Kruse Jensen, Sophia Kalkau (b. 1960) also participates with a number of photographs. Characteristic of her work is a preoccupation with transformation and metamorphosis.
Kirstine Roepstorff (b. 1972) shows collages. Using unconventional materials like pearls and fabric, the artist is known to investigate themes like feminism and a criticism of political power. On the contrary Marianne Grønnow's (b. 1962) contribution consists of painting and sculpture. Her trademark is the transformation of cardboard and paper into seductive and detailed works. However this show gives a unique opportunity to experience her work in plaster, a new material in her art production. A feminine view can also be found at Dorte Jelstrup (b. 1964), whose work can be seen as analytical reflections on themes such as lust, sexuality and gender. Themes such as gender roles and equality also interests sculptor Elisabeth Toubro (b. 1956), whose trademark is complex sculptures, which forces the viewer to do some intellectual work. Also Katya Sander (b. 1970) likes to challange the viewer with her conceptual works that asks open questions about humans and languages. Last but not least, Lilibeth Cuenca Rasmussen (b. 1970) contributes to the exhibition with photographs from her performance series "Afghan Hound", with what she is represented at the 2011 Venice Biennale.
Galleri Christoffer Egelund invites to the opening of DOLLS HOUSE Friday August the 19th from 4pm to 8pm, where the artists will be present. The gallery will serve cold drinks, wine and snacks. The exhibition runs from August 19th – September 18th 2011. Opening hours: Monday – Friday 11am to 6pm, Saturdays 12pm – 4pm. For further information and press photographs, please contact the gallery at: info@egelund.dk or at +45 33 93 92 00