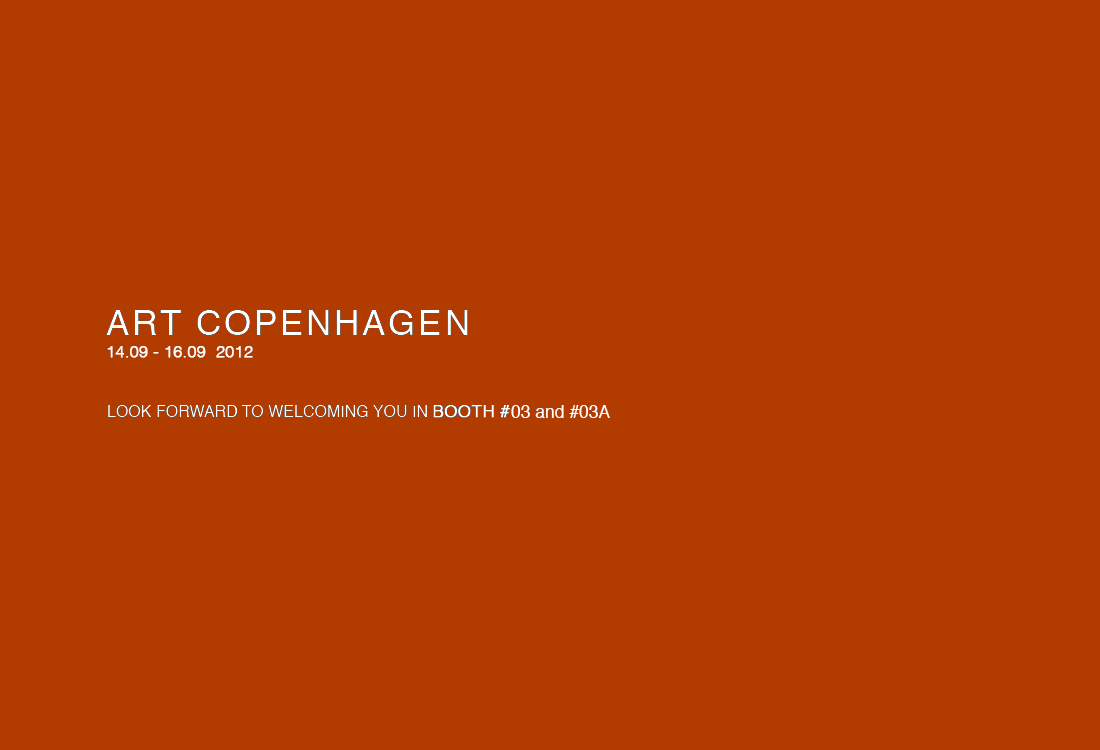 BOOTH 03
PARTICIPATING WITH: YUICHI HIRAKO (JP), MARIA TORP (DK), IDA KVETNY (DK), GHOST OF A DREAM (US), CHRISTOFFER JOERGENSEN (DK/CH), MORTEN STEEN HEBSGAARD (DK), MICHAEL JOHANSSON (SE), LAURENT IMPEDUGGLIA (BE).
AND
BOOTH 03
A SOLO PRESENTATION WITH LOUISE HINDSGAVL (DK). LAST MINUTE PLEASURES
We proudly present a unique solo show with the emerging comtemporary artist Louise Hindsgavl.
Her works are represented at several museums including the National Museum in Stockholm, Victoria and Albert Museum in London, Danish Museum of Decorative Art, Trapholt Museum of Modern Art, Röhska Museum, Carlsberg Art Fondation, Applied Art and Muse Ariana in Geneva.
FOR MORE INFORMATION VISIT WWW.ARTCOPENHAGEN.DK