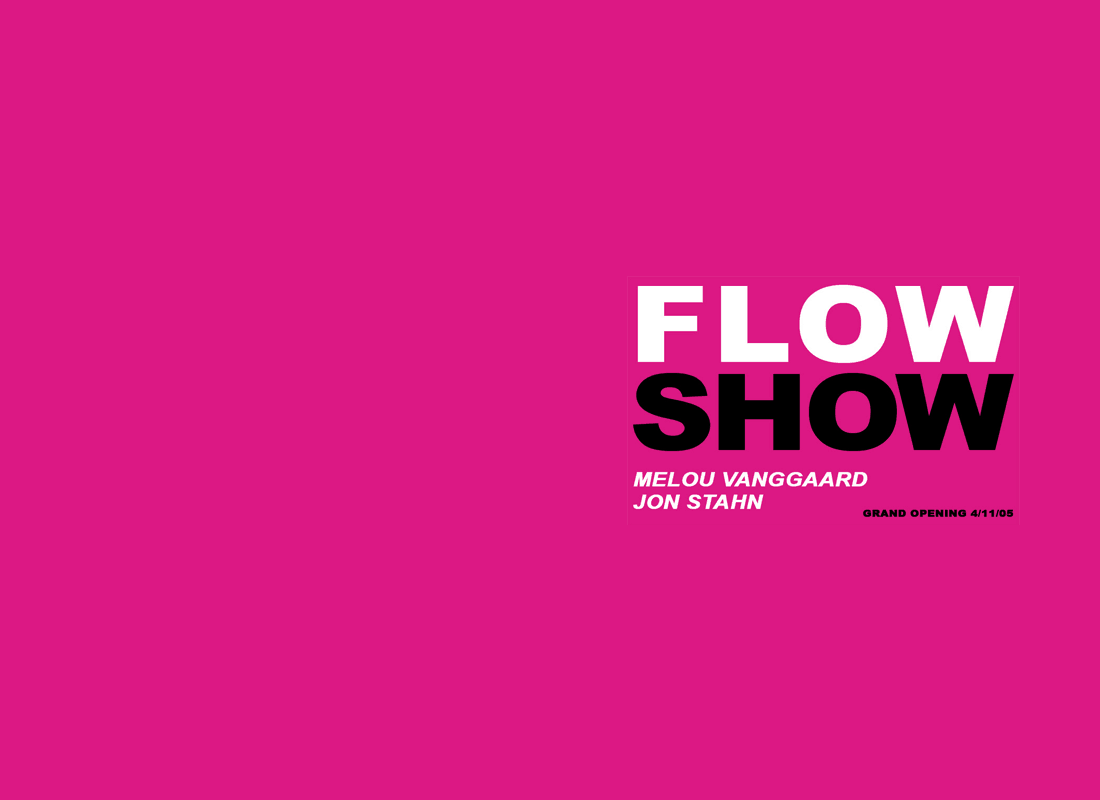 Flow Show / Melou Vanggaard & Jon Stahn
Melou Vanggaard
Works combine the abstract figurative language with the word. Her paintings move on the edge between the waste and emotional landscape of the image and the structure of the written language. An overwhelming energy transforms the written word into a boiling borderland between statement and icon. Fragments of text expresses ambiguous and metanarrative puns like "Rapacity, In my face, Money-Drunk". The puns flow from associations whether they are decoded as an outlet of the expressive energy or read as a reference to a profound meaning. The text can be seen as an imitation of the picture or can be read as a perverted message where "In my face" refers to a cum shot that connotes a pornographic or a masculine discourse of power. In Melou Vanggaard's works we are confronted with the contradictions of the western culture. In one hand expressive and spontaneous and at the same time linguistic and arbitrary.
Jon Stahn
Like a creative and artistic explosion Jon Stahn bases his work on ideas developed through his untiring interest in the world that surrounds him. These ideas have become an enormous quantity of experiences, stories and tales which he has come across in the city, in fictional literature, news media, etc. and which he samples and communicates through art using an intense and often lurid imagery.
His interest in the living life that surrounds him is reflected in his works, whose basis is often the human body frequently using himself as a model in all kinds of portraits of the artist, often exposed to self-ironic reflection. For, as he puts it himself, "I would rather expose myself than humiliate others".
Jon Stahn works according to a new-conceptual strategy in which the medium, the expression and the material are not selected until the idea for a project is born. This way the scope of Jon Stahn's artistic practice is extensive and it spans from sculpture to graphics and from painting to video and installation. He frequently employs classic materials in these media while adding untraditional effects in a way that gives his works a contemporary expression in accordance with the story he wants to tell.