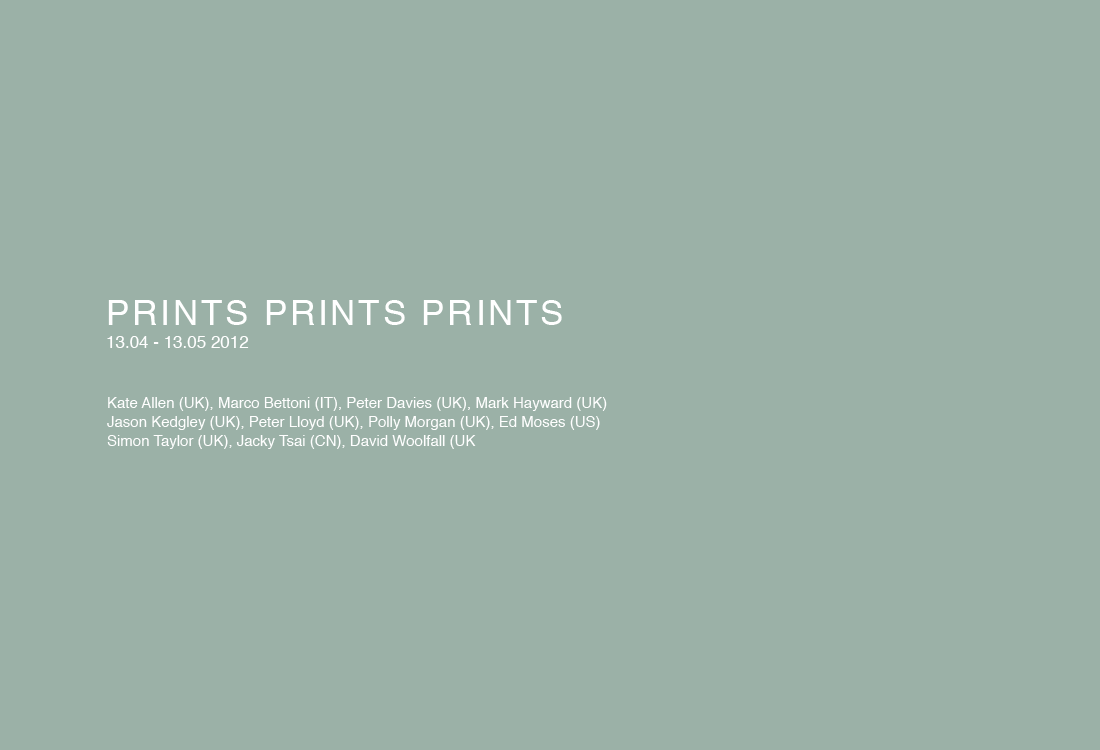 Prints Prints Prints / Group Show
Project Room
April 13th is also the opening of the graphical show PRINTS PRINTS PRINTS in the gallery's project room. Here You can experience works by the following internationally known artists: Kate Allen (UK), Marco Bettoni (IT), Peter Davies (UK), Mark Hayward (UK) Jason Kedgley (UK), Peter Lloyd (UK), Polly Morgan (UK), Ed Moses (US), Simon Taylor (UK), Jacky Tsai (CN) and David Woolfall (UK). All artists have participated in numerous exhibitions and are represented in major collections. Especially Polly Morgan should be mentioned, whose works are in the private collection of Damien Hirst among others. In her work we see animals placed in less expected scenery and acting in a way, which causes us to look at them with fresh eyes. Ed Moses is a very interesting artist, and he has created a diverse body of predominantly abstract art. His work is included in many public collections, including The Museum of Modern Art (MoMA), New York and the Museum of Contemporary Art, Los Angeles. Also Peter Davies a Goldsmiths graduate debuted at the Sensation exhibition at the Royal Academy of Arts in 1997 and he has since exhibited at the Institute of Contemporary Arts and Saatchi gallery, London and is represented by Gagosian Gallery.
PRINTS PRINTS PRINTS is arranged in cooperation with Eyestorm – one of the UK's leading retailer of high quality edition prints.
Galleri Christoffer Egelund invites You to the opening of the exhibitions GARDEN TALES and PRINTS PRINTS PRINTS on Friday April 13th April from 4pm to 7pm. At the opening Henrik S. Simonsen will be present. The exhibitions will run until May 13th. Opening hours: Monday – Friday 11pm to 6pm, Saturdays from 12pm – 4 pm. For further information and press photographs, please contact the gallery at: info@egelund.dk or at +45 33 93 92 00.